Naturediet Dogs – Week Six
Now we have our complete range on the market, we are being asked by lots of you out there, "what dogs are on your packaging"? So we have decided to do a weekly announcement of who all the lovely dogs are on our packaging.
This is our sixth week so we will introduce you to Issey on our Naturediet Chicken & Lamb Standard Range Twin Packs.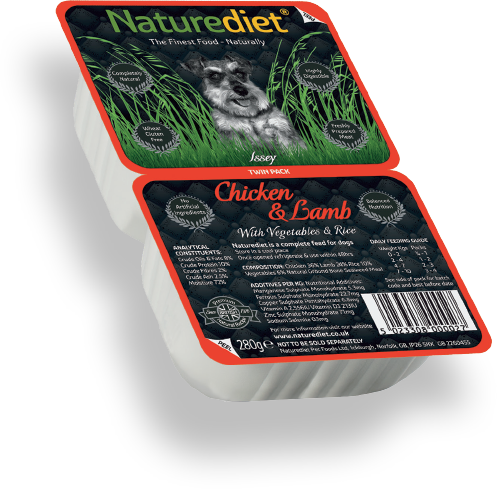 Issey is 8 1/2 yrs old so is officially a 'mature dog' now. She had 3 litters before being spayed, 2 1/2 yrs ago.
She is a much loved family pet with a happy gentle disposition. She still maintains her youthful weight and is very playful and energetic enjoying daily walks in the forest.
She has bright clear eyes, strong white teeth and a problem free soft coat with no skin allergies. She has a favourite teddy, enjoys socialising and loves plenty of cuddles.