Our Naturediet Dogs – Week 2
Now we have our complete range on the market, we are being asked by lots of you out there, "what dogs are on your packaging"? So we have decided to do a weekly announcement of who all the lovely dogs are on our packaging.
This is our second week so we will introduce you to Lulu on our Naturediet Chicken Standard Range 280g Twin packs.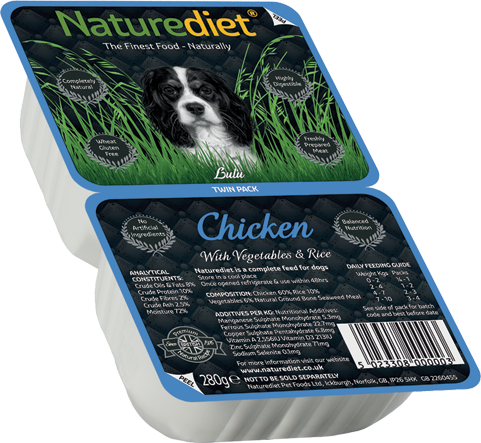 Lulu is a two year old Cavalier King Charles Spaniel who lives in the picturesque rural county of Norfolk. She enjoys countryside walks with her family, greeting people and chasing the cat! She is quite the character and is a big hit both within and outside the family.
You will notice that Lulu is the profile picture on the Naturediet Facebook page, the 'face' of our news articles section and is also on the front page of our standard range brochure.
In 2016 Lulu also featured on our Crufts and PATS Sandown show stand.