Our Naturediet Dogs – Week 3
Now we have our complete range on the market, we are being asked by lots of you out there, "what dogs are on your packaging"? So we have decided to do a weekly announcement of who all the lovely dogs are on our packaging.
This is our third week so we will introduce you to Nelson on our Naturediet Lamb Standard Range 390g packs.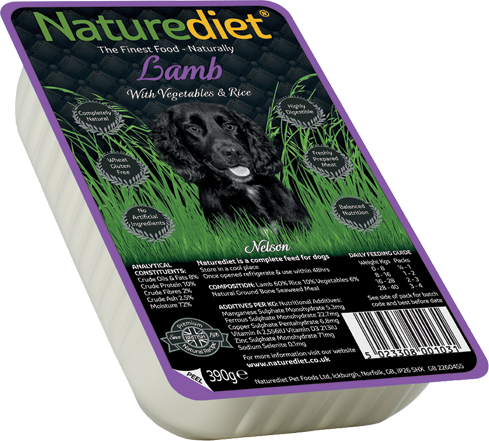 Nelson is a beautiful black Cocker Spaniel who was a bundle of joy when he visited the office to have his photo taken.
Being a working dog Nelson is often out on the farm, so needless to say he enjoys his runs and walks through the countryside.
Nelson finishes off his days with a good meal and spending time with his family.