10 Top Tips for Caring for your Rescue Dog
Written by Zoe Russell BSc (Hons)
Nutrition Officer, Naturediet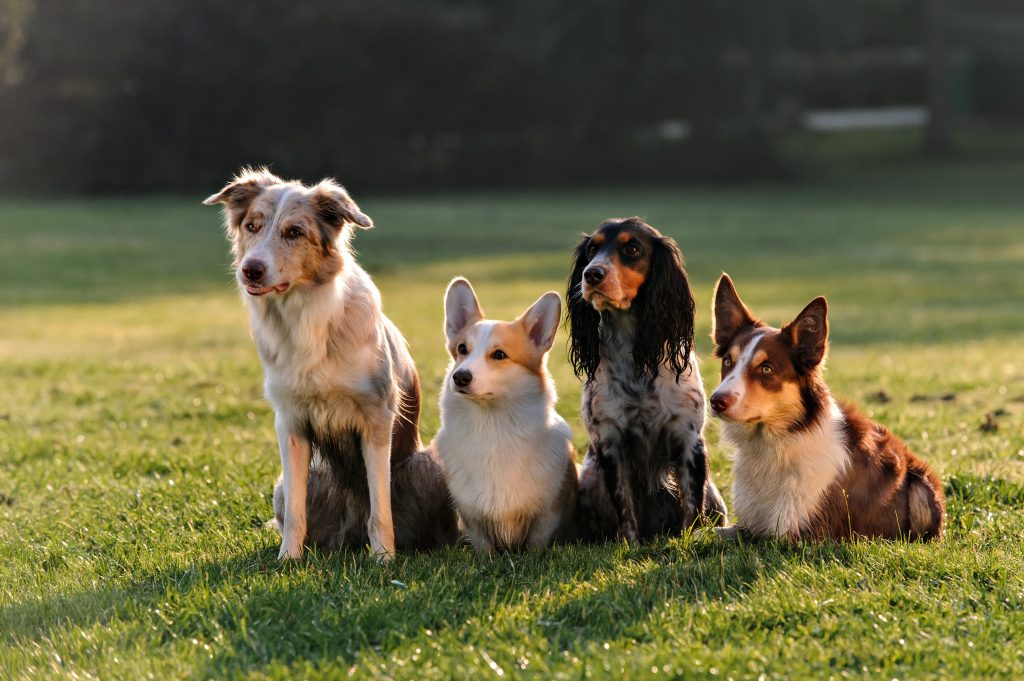 National Dog Adoption Day falls on the 25th of October this year, and at Naturediet we're hoping to raise awareness about dog re-homing and all it entails. Just like us humans, dogs deserve a chance to find a happy home, but sadly, as many as 130,000 dogs end up in welfare centres in the UK every year.
Starting in 2019, and supported by many UK celebrities, National Dog Adoption Day is all about de-bunking myths around adopting a rescue dog. From bad behavior to lack of loyalty, many people think adopted dogs aren't for them, however most of the assumptions you make about rescue dogs are untrue. A study published in the Journal of Veterinary Behaviour has found that rescue dogs from welfare centres are actually 'more social driven to interact with humans'… meaning you'll be receiving four-legged cuddles from day one!
We understand that having any new dog can be daunting, so here at Naturediet we have put together our '10 Top Tips' for looking after your new rescue dog.

Allow your dog a few weeks to settle into their new home before changing their diet.
Settling into a new home can be quite a stressful time for your new dog, so it's important to keep changes to a minimum at this stage. When your pooch is settled and relaxed, you can then start to consider tweaking their diet.

Give them time and space to eat.
There will be lots of new distracting sights, sounds and smells in their new home, so it's important to allow a dog time and space to eat their meals. You can also speak with the rescue centre or previous owners to find out if there is anything you should know about their diet or mealtimes, such as allergies or intolerances.

Make any dietary changes slow and gradual over a period of 7-10 days.
Gradually making any dietary changes can help minimise the likelihood of digestive upset. It can take up to 6 weeks to adjust to a new diet, in which time you may naturally see some changes in their stool quality.

Choose a balanced and complete diet.
All our wet and dry diets are nutritionally complete and balanced, so provide all the nutrients that your dog needs to stay healthy.

Choose the diet that's right for them.
Some dogs may have specific dietary requirements, which means choosing a diet that works with those needs. Here at Naturediet, we have a helpful team of nutritionists who are happy to assist you in choosing the right diet for your dog. We are just a phone call or email away. Alternately, you can try our online Food Finder to receive a FREE personalised recommendation for your pooch.

Make mealtimes interesting.
We know the importance of walking dogs to keep their body active – but what about their brain? Keep their brains stimulated by making mealtimes interesting with puzzle feeders, Likimatts and Kongs.

Follow the feeding guidelines for their ideal, current weight.
We suggest following our feeding guidelines for the weight you want your dog to maintain. If you are unsure how much your dog should weigh, then speak to your vet or rescue centre. It's also important to remember that these are just guidelines, and you may need slight adjustment to suit your dog's individual needs.

Don't forget to regularly monitor your dog's weight and body condition.
You can weigh your dog at home on a set of scales, or at your vets to calculate your dog's body condition score. This is the dog-equivalent of BMI, and tells you whether they are too thin, too overweight, or just right! If you are unsure how to calculate your dog's body condition score, the PFMA have a helpful tool called the 'Dog-Size-O-Meter' which is available their website.

Watch those treats!
Although we want to reward good behaviour, treats and other 'complementary' foods should not make up for any more than 10% of a dog's daily calorie intake. By limiting this, you're encouraging your dog to maintain a balanced diet and a healthy weight.

Follow your vet's advice in the first instance. Some dogs may come to their new home with complex health issues, both nutrition-related and otherwise. Therefore, it's important to follow your vet's guidance to make sure your new four-legged friend has a long and happy life. If you are ever concerned about their health, then your vet should always be the first port of call.
If you were planning on adopting a rescue dog, we hope our '10 Top-Tips' will give you all the confidence you need to welcome a new furry friend into your home. Similarly, if you have any helpful tips of your own, share these with us today on Instagram or Facebook and tag us in your post: @naturediet #NationalDogAdoptionDay