6 reasons why Purely is a great alternative to raw feeding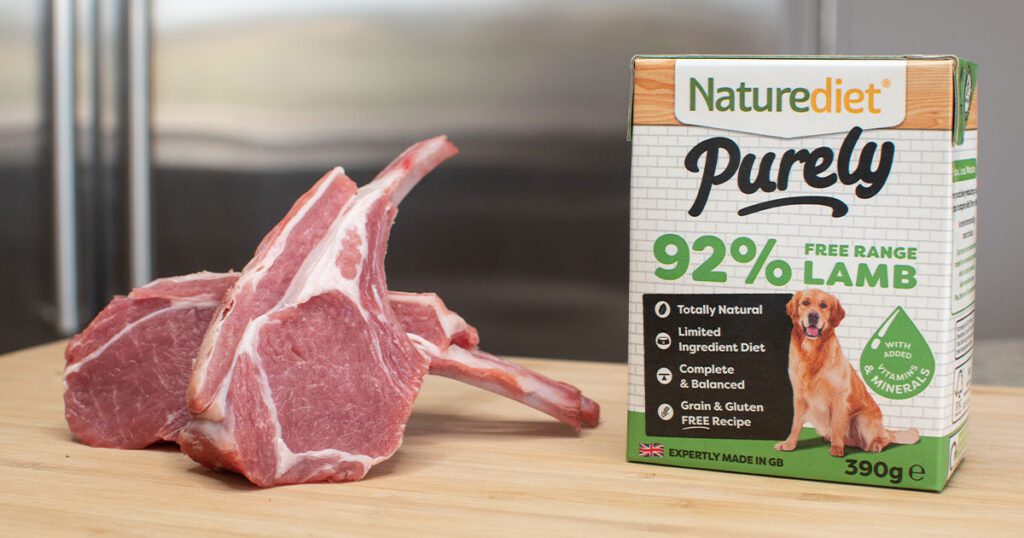 As owners, we all want the very best for our dog and for many people that includes feeding a raw diet. But there are some challenges that you can face when raw feeding your dog which can make life a lot more difficult.
If the challenges of raw are getting too much for you and you're looking for an alternative, our Purely range of wet foods is a convenient and quality option that will give your dog everything they need to thrive without the hassle of a completely raw diet.
We've put together 6 reasons why our Purely range is so brilliant.
1. They contain 92% meat
Many people feed a raw diet as it offers a natural option in comparison to some other standard dog foods. The three recipes in our Purely range all include 100% natural ingredients and have a very high, 92% meat content from a single protein source. Each recipe either contains freshly prepared chicken, lamb, or fish so there's a flavour to suit every dog's tastes.
In fact, our Purely range contains the highest meat content of any wet dog food on the market. It's an excellent way to ensure your dog is getting all the meat they need and the single protein source recipe is fantastic for dogs with sensitive stomachs or food intolerances.
2. Nutritionally complete and balanced
Another challenge of raw feeding can be the risk of your dog not getting the correct balance of nutrients within their diet. Unless you're a qualified pet nutritionist or you have one on hand, it can be difficult to monitor the nutrients your dog is actually getting in the raw food you make them at home.
Our Purely range is a complete and balanced food for adult dogs. Along with 92% high quality meat, the other 8% of ingredients in our Purely food consists of the essential vitamins and minerals that your dog needs, a splash of water, and nothing else. This means that all of the natural ingredients in Purely are high in nutritional quality and provide your dog with a complete and balanced diet, removing the fear of whether they're getting all the nutrients they require.
3. Steam cooked
One of the biggest concerns about raw feeding is having to handle raw meat when preparing your dog's meals. Nobody likes the thought of cross-contamination and spreading harmful bacteria around your house which could be dangerous to both your dog's health and that of other people in your family. Our Purely range is gently steam cooked to resolve the issue of raw meat completely. Plus, steam cooking locks all the goodness and moisture in our food, which make it tastier and more nutritious for your dog. All the goodness without the messy raw meat!
4. No freezer required
Have you ever worried about running out of freezer space whilst raw feeding you dog? Well, our Purely range can be stored in a cool, dry place before opening and then simply popped in the fridge for 48 hours after opening, so no freezers are needed at all!
Additionally, as our Purely food doesn't need to be frozen, it will save you the time of consistently defrosting your dog's meals. Amongst our already busy lives, Purely is a quick and easy option to give to your dog, saving you precious time without losing out on any of the quality.
5. Easy to transport
It can often be difficult to maintain a raw diet for your dog when travelling or on holiday, due to a lack of storage space and facilities to prepare the food. Our Purely range is packaged in compact and completely recyclable tetra pak cartons that are very easy to transport from place to place and don't take up much cupboard or fridge space. So, no matter where your adventures with your dog take you, you'll know for certain that there is a delicious natural meal ready and waiting for them at the end of the day.
6. High quality ingredients at a more affordable price
It's no secret that raw feeding can be an expensive option and pricey to maintain over a long period of time, especially when everyone is feeling the pinch at the moment. If you need a high-quality natural option at a more affordable price point, then Purely is the food for you.
Purely is British made in Norfolk with the very best natural ingredients. Why not try a Purely starter pack containing a full-size sample of all three of our Purely recipes? It's the perfect chance to try out each flavour and see what your dog prefers. We guarantee that it will be more affordable going forwards too!
Sorry, there was an error generating this product
Purely Salmon & Whitefish
£31.05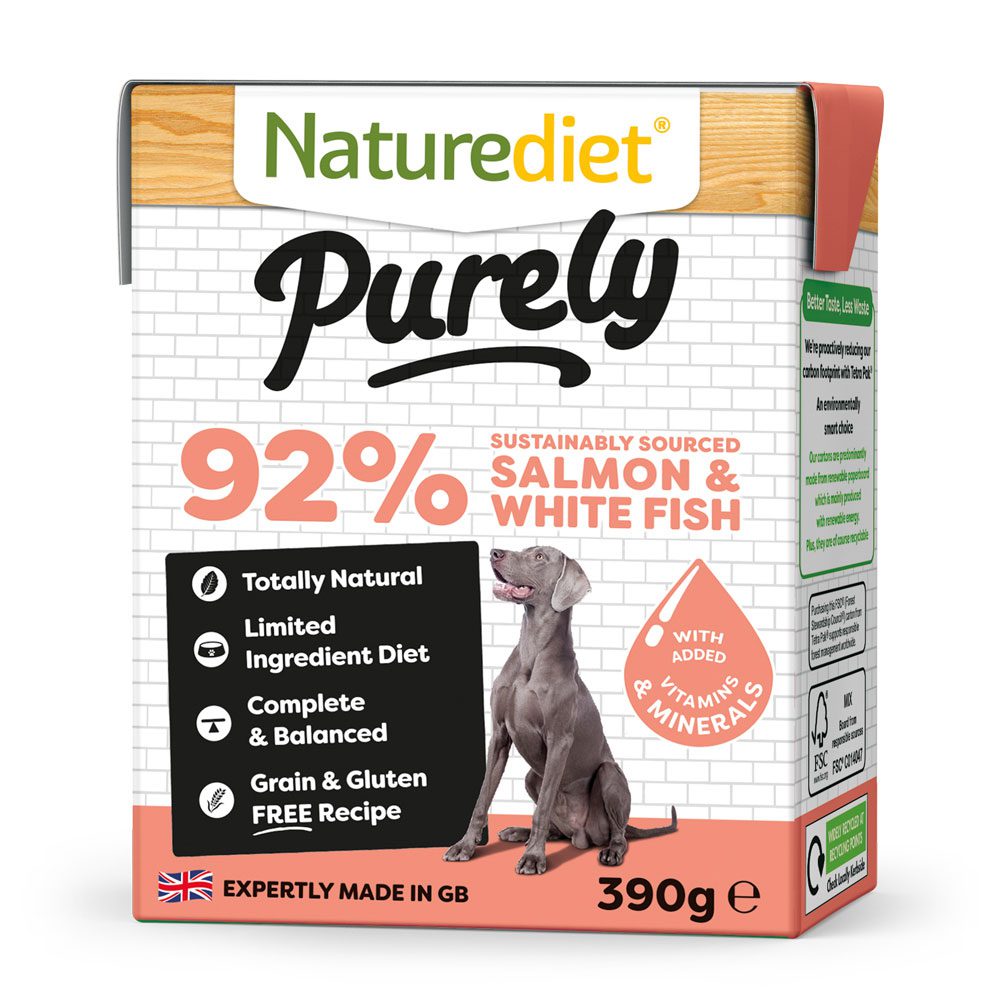 So what are you waiting for? Give Purely a go today and enjoy all of the benefits of raw feeding without the trouble.