A festive feast! – Foods to be mindful of at Christmas
Written by Zoe Russell,
Nutrition Officer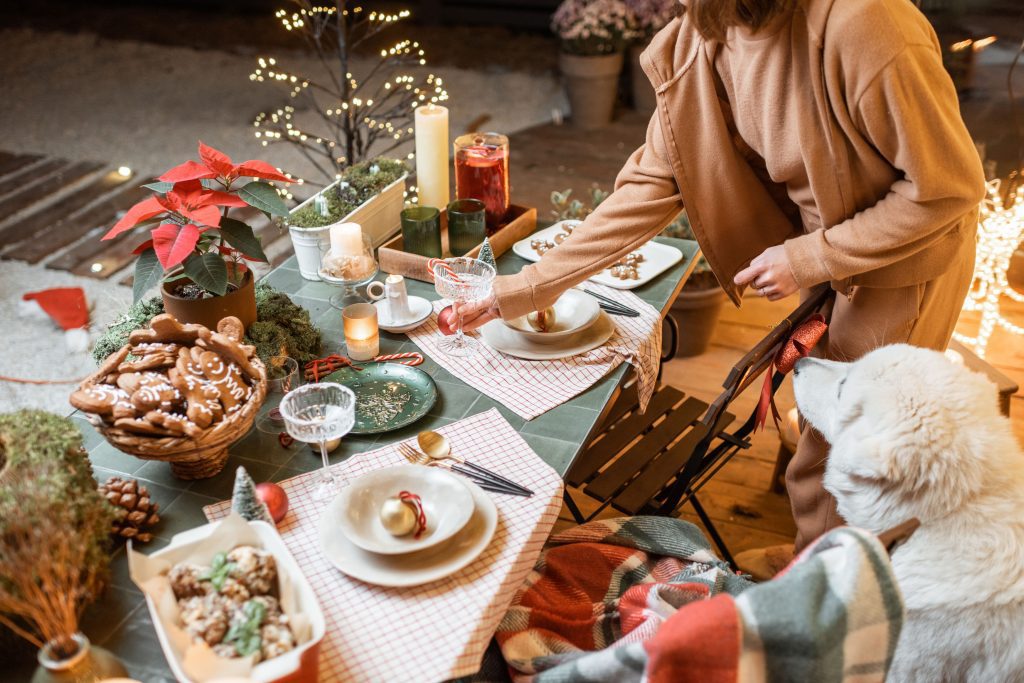 Christmas really is the most wonderful time of the year; warm cosy fires, festive markets, twinkling lights, mulled wine and lots of delicious food! As we edge closer to the big day, chocolate selection boxes, candy canes, mince pies and lots of other seasonal delicacies begin emerging all over the house. However, as we start to get into the festive spirit, it's important to remember that not all of these treats are safe for our four-legged friends…
Foods to be mindful of with your dog
To help keep our dogs safe over the festive period, it's useful to know which foods may pose a risk to them, as the last thing we want at Christmas is a poorly pooch and a trip to the vets! Here are some of the most popular Christmas treats to be aware of:
Chocolate -Contains theobromine and caffeine which are dangerous to dogs.
Sweets (e.g. candy canes) – May contain the artificial sweetener xylitol which is toxic to dogs.
Mince pies – Often contain, raisins or sultanas which are harmful to dogs.
Stuffing – May contain onions or garlic which can damage red blood cells.
Cooked bones – Can splinter and cause internal damage.
Roast potatoes – If cooked in poultry fat or oil, they can be too high in fat for dogs.
Christmas cake or Christmas pudding – May contain raisins or sultanas which are harmful to dogs.
What else could be a hazard to my dog at Christmas?
It's not just the 'edible' foods that we need to think about, we also need to consider the inedible objects that still might tempt our pets. Glass tree decorations, wrapping paper, small plastic cracker toys (to name just a few) can look like tempting chew toys or snacks to some dogs. Unfortunately, if these are ingested they may pose a choking hazard, or could splinter into sharp pieces and cause internal damage. Store toys and delicate decorations up high, and make sure to throw any discarded wrapping paper away as soon as possible.
Foods your dog may enjoy
Many of us know the feeling of tucking into our hot, home-cooked roast, then looking down to see a longing pair of deep brown eyes, willing us to share our plate of goodies! While there are many foods our dogs simply cannot eat over the festive season, it doesn't mean to say they should be excluded from all our celebrations. That's why we've put together a list of foods that are healthy treats for your dog in small amounts:
Brussel sprouts (boiled)
Carrots (can be raw)
Cauliflower (boiled)
Broccoli (can be raw)
Cooked, plain chicken or turkey meat (lean with no skin or bones)
Top tip: put these foods onto a separate plate and put aside for your dog. That way, if a family member does decide to give them a treat, they know the selection to choose from. It's also important that you don't add any sauces, salt, gravy or fat to the above ingredients as this may make your dog unwell.Please note that while these treats may be ok for a healthy dog, they may not be appropriate for dogs with a medical condition or intolerances, therefore if you are unsure, please check with your vet first.
Don't forget, we also have a Turkey & Chicken wet food in our Feel Good range, for owners that would like to treat their dog to a delicious Naturediet Christmas dinner this year!
Feel Good Turkey & Chicken
£28.22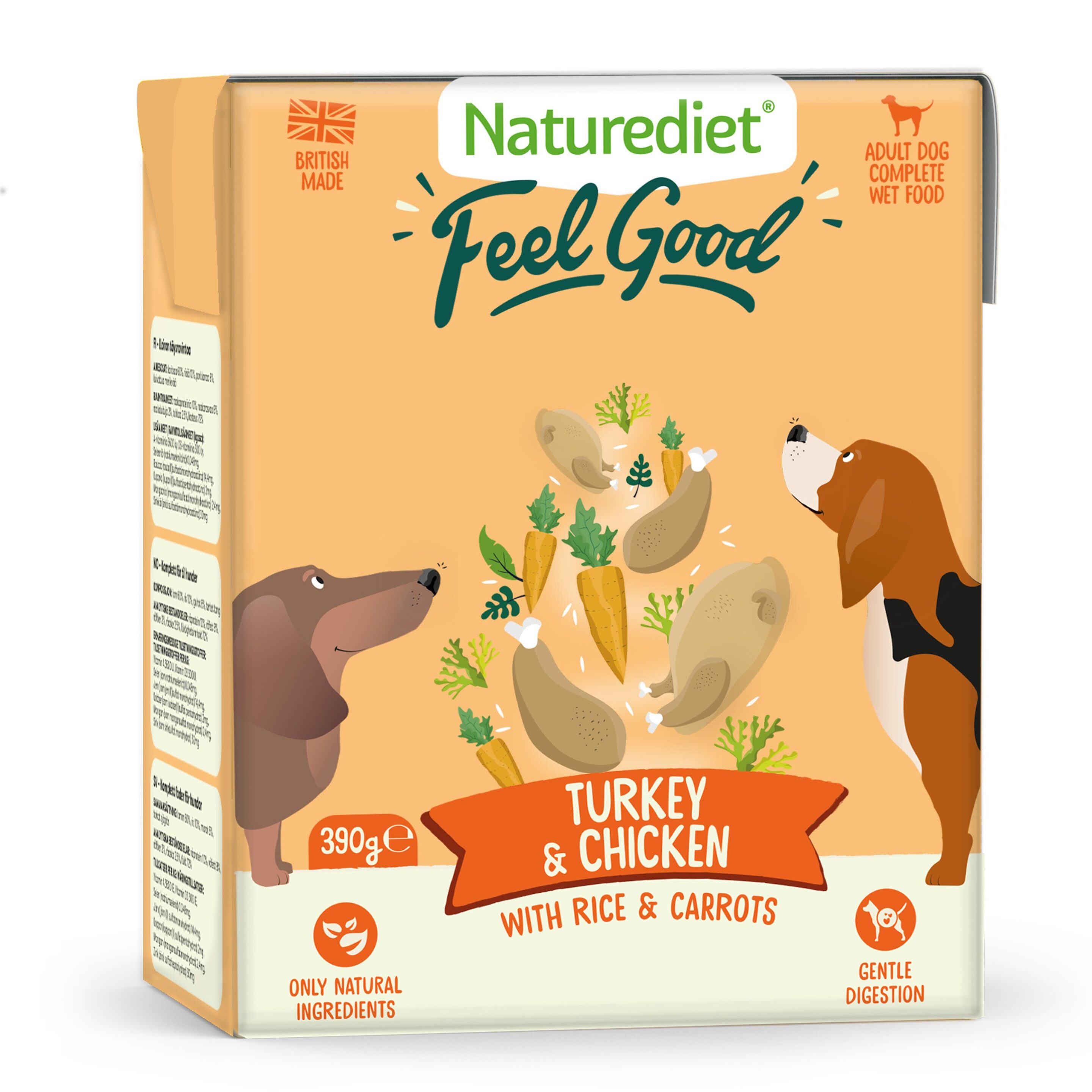 Staying safe
If you are concerned your dog has eaten something they shouldn't, then please consult a vet immediately. Often early intervention can be critical, so always seek advice if you are ever worried. As a nation of pet-lovers, we want to make the festive season as safe as we can for our faithful friends.
Have a great Christmas!
From the Nutrition Team