Is it ok to dress my dog up?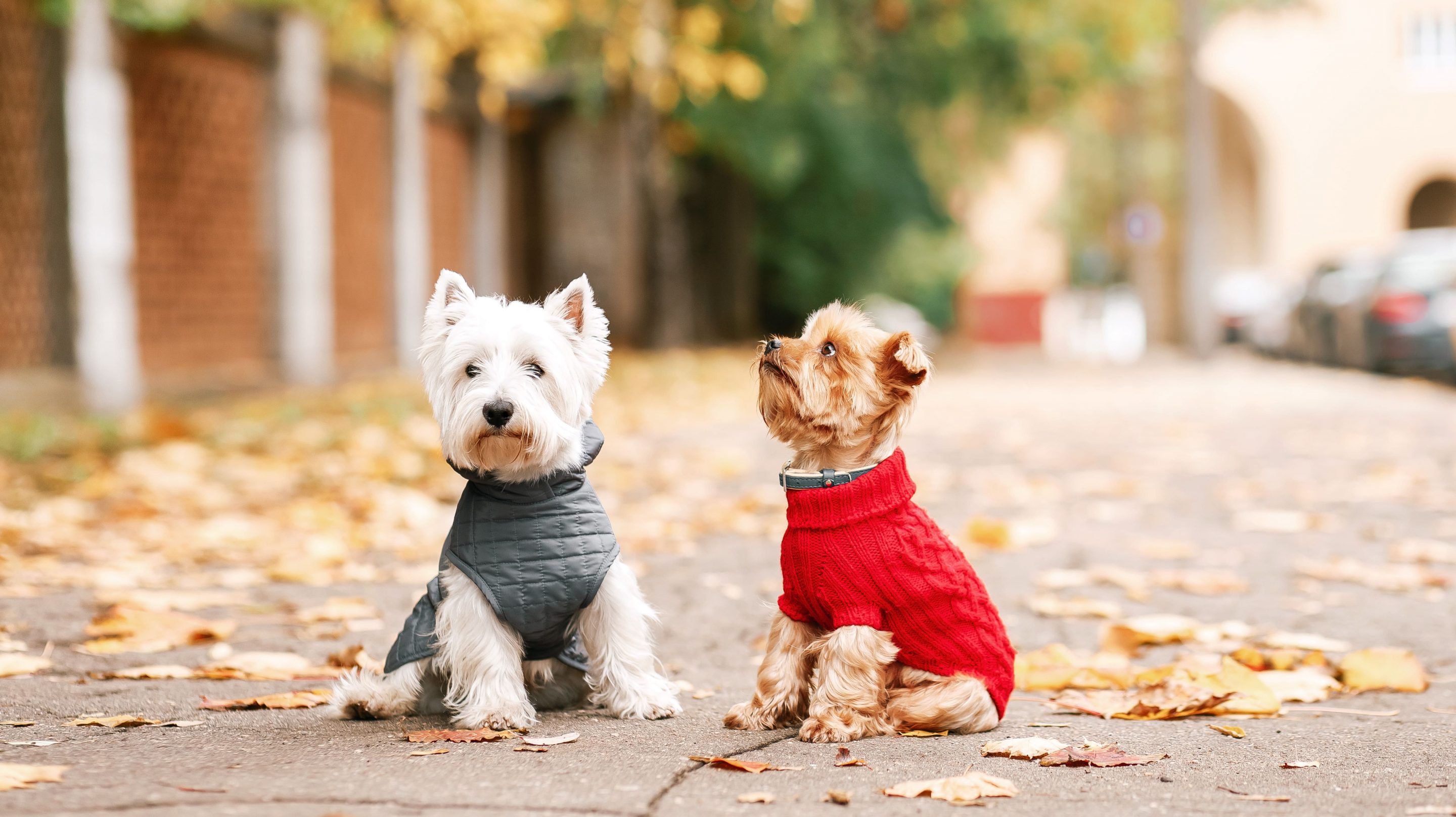 Many of us love to dress our fur-babies up, especially for winter! However, there can be some pretty mixed opinions when it comes to whether this is genuinely practical for our dogs, or if it's purely for our own enjoyment.
We decided to look into how responsible it really is to dress your pet up, and some things to consider next time you're about to get an outfit for your furry friend…
Can clothes be useful for dogs?
You're probably in the similar situation to many others where your pooch lives in a warm, cosy house with central heating and fluffy blankets; and is most likely more spoilt than many humans! Whilst there is nothing wrong with this, winter might come as a bit of a shock to their system. Therefore, it can be worth investing in a well-fitted coat to keep them warm on walks in the cooler months.
With the shorter days and long, dark afternoons, it can be hard to find a time to walk your pup in the daylight. This is when Hi-Vis jackets can be a great way to be seen and stay safe by other road users.
If your dog has recently had an operation, you may have been recommended to invest in a surgical vest. These can be a great way to prevent them from licking their stiches, but just remember to make sure they are well fitting and not too baggy.
With the salt on the road in the winter months, this can cause severe damage to their paws. It can result in severe irritation, and in some cases can even leave cracks in their paw pads! This is when it can be worth getting boots that are made especially for dogs to protect their paws in the winter months. They can also be used to protect their paws from infections if they already have cuts or sores on them.
Is there anything to consider when dressing a dog up?
There are a few things that you need to bear in mind when dressing your fur-baby up:
Hazards – Is the clothing too tight or is there anything they could potentially choke on if it fell off? Perhaps the clothing is a little too loose and could get caught? These are all things you need to consider; the safety of your dog is key.
Movement – Is the item of clothing restricting their movement? Whilst it's important their outfit isn't too lose, it's also vital that it also isn't so tight that it prevents them from doing their day to day activities; such as walking, eating, sleeping and going to the toilet.
Overheating – It's important to ensure they don't get too hot. Long coated dogs in particular may be more likely to overheat, so it's vital to regularly check how warm they are getting.
Stress – If your pup is getting stressed by the clothing they are in, we advise taking it off immediately. Signs of stress to look out for may include panting, drooling, licking their lips, pacing, shaking, whining or barking.
Respect – This might sound a silly point to consider, but is the outfit you have put them in respectful? If you're putting them in an outfit just to get a laugh, it isn't always overly respectful or kind.
Have fun and stay safe
We hope you find this advice useful, and that you and your dog can have fun and stay safe when dressing up this winter. Don't forget to tag us in their winter outfits on social media @naturedietpets for the chance to feature on our page.