Using your green fingers around cheeky paws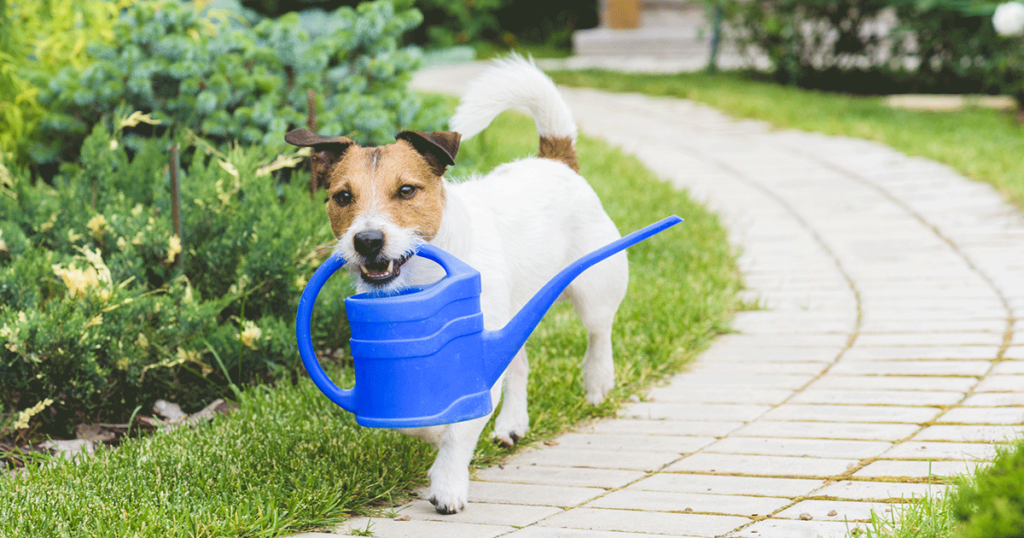 We are celebrating National Gardening Week (27th April – 2nd May) by talking about some of the fruit and vegetables that are also edible for dogs that you can grow in your garden.
What fruit and veg can my dog eat?
Here is a list of some of the garden produce that is safe for your pooch:
Courgettes
Carrots
Peppers
Broccoli
Cauliflower
Spinach
Green Beans
Celery
Cucumber
Apples (remember, these must be de-seeded and cored)
Does my garden produce require any preparation?
Before you treat your furry friend to anything from your garden, remember to clean and prepare the food; which includes removing any leaves (unless it's spinach, of course!).
Any vegetables fed to your dog should be raw, boiled or steamed with no additional flavourings, oils or butter; we also advise that you cut the veg into bite-sized pieces to avoid choking.
Is there anything else I need to know?
The fruit or veg that you give your dog should not be more than 10% of their daily food portion; this helps preserve the nutritional balance of complete food.
Show us what you've grown
We'd love to see what you grow in your veg patch. Tag @naturedietpets in your photos of your hound beside the dog-friendly produce that you're proud of!